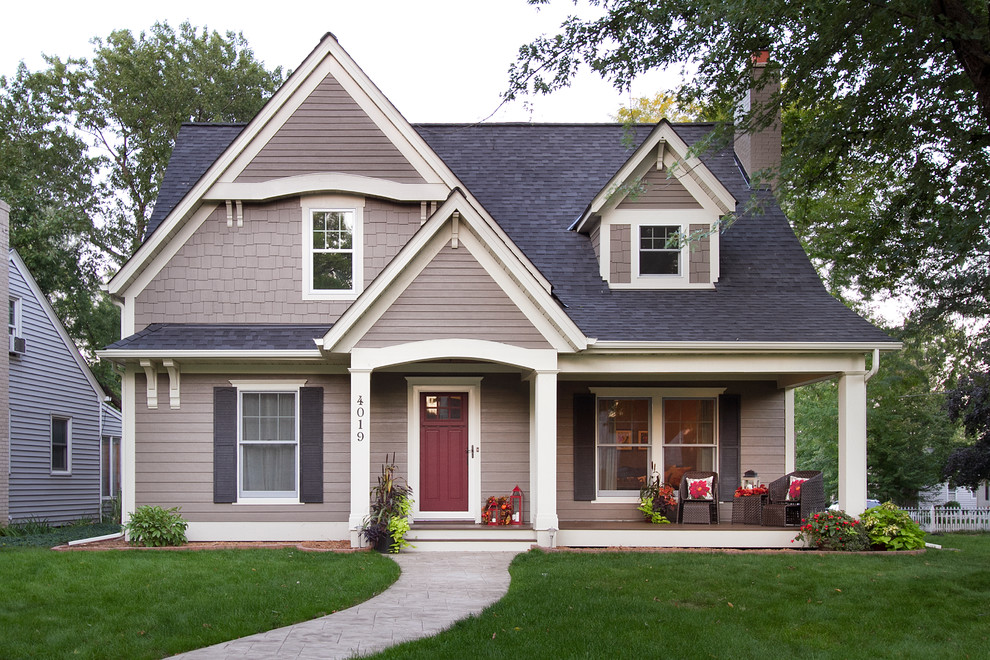 Source: Remodeling Magazine & NAR Cost vs. Value Report
#5: Window Replacement (78.8% Return on Investment)
#4: Minor Kitchen Remodel (79.3% Return on Investment)
#3: Deck Addition (80.5% Return on Investment)
#2: Garage Door Replacement (88.5% Return on Investment)
#1: Entry Door Replacement (101% Return on Investment)
These are great tips to recoup costs and maximize your return for the sale of your home. These are also projects that won't necessarily break the bank, but they will present your home in the best light so you can get top dollar when you sell.
There is some common sense that needs to be considered depending on your neighborhood and market. For example, if decks aren't common for the area, or they don't seem to add value, it would be best to save your money for other value-add projects.
As any real estate professional would advise, you want as much curb appeal as possible to attract Buyers to your home. After all, the front of the house will be the first thing you or anyone will see when visiting the home. This is why curb appeal plays such a large role in luring in prospective Buyers. It makes sense that replacing windows, the entry door, and the garage door all rank high in returns on your investment.
Once in the house, you want Buyers to feel like they could call this new place home. This is where staging is a key component to perceived value and emotional appeal. Families spend a majority of their time together in and around the kitchen. Since this is where Buyers will be spending most of their time, it only makes sense that as a Seller you would want to showcase this area with nice counters, cabinets, appliances, finishes and an open feel that is welcoming to prospective Buyers.
If you would like a Property Valuation Analysis for your San Diego home, or you are exploring options to maximize the value of your home when you do sell; I would be happy to evaluate your situation.
If your home has some deferred maintenance or larger projects to consider, I work with several cash buyers that would be interested in presenting a no obligation, all cash offer on your home.
Knowing your options will enable you to make the best decision to accomplish your real estate goals. Click the link below for a detailed analysis of your home selling options: